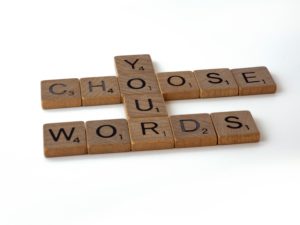 If You Want Your Website Found, You Need To Have The Right Keywords
You need to choose those keywords that are frequently searched for and which is in high demand, but not being already used by many other websites and competitors, and thus has low competition. There are a number of keyword research tools that can help you find them.
Apart from the Wordtracker which was already discussed in another article, we have some more equally important research tools like
Overture , Jaxxy, Google AdWords Keyword . Witch Jaxxy is my favorite, so i'll save that for last!
Overture's  keyword suggestion tool is free and much quicker to use than Wordtracker. It works more like the Wordtracker but doesn't tell you how many websites are targeting each keyword phrase. For example if you type 'Computer', the Overture search suggestion tool will tell you that during the last month the word 'Computer' was searched, say for example 459550 times at Overture.Com. Similarly 'computer game' was searched 302210 times. Also, given one word it will tell you all relevant combinations of that word, which are based on actual searches done by people. If the word you keyed in is not a common search term then you will not get any results. It means that very few people have actually searched for that word during the last month.
Even Google Keyword Tool generates potential keywords for your ad campaign and reports their Google statistics, including search performance and seasonal trends. Features of this tool include,
Sorting the results of your desired keyword search by popularity, past performance history within the AdWords system, cost, and predicted ad position.
Easy keyword manipulation where you can select a few keywords here and there or add them all at once.
Searches for keywords present even in any webpage URL specified by your search. It can also expand your keyword search even further to include those pages that are linked to or from the original URL page.
More keyword results are generated based on regularly updated usage statistics database. This helps you to get new keywords or phrases.
Guidebeam http://www.guidebeam.com/  is an interesting resource. Type in a phrase and it will suggest a large number of related searches. The numbers generated against each phrase are Guidebeam's estimation of how relevant that phrase is.
These softwares are useful for researching how people search the web and then optimizing your own web pages so that more people find your web site.
Ok, now on to my personal favorite, Jaxxy.
Jaaxy is the industry's only keyword and research platform that was developed by affiliate marketers FOR affiliate marketers. There are an incredible number of hands on processes that are very time consuming when it comes to your business. Keyword and competition research can now be a breeze!
With Jaaxy you are getting the most advanced, yet useful platform in the world for managing all aspects of keyword, website, competition, and market research.
With over 500 Million "brand new" search terms being searched every day, it is important that you have a keyword tool that can offer accurate traffic, competition, and domain insights into billions of keywords. Jaaxy is that tool.
With the Keyword Research Tool, you are going to be able to quickly discover unique, hot and untouched keywords that you will then be able to use to drive your SEO and PPC campaigns to new heights.
For a better word, Jaaxy is going to allow you to "spy" on your competition and probe into WHY their websites are ranking, where they are ranking, and you will get insightful data into their website's content structure, meta tags, content quality/length, backlinks, ad placements, along with other information that the competition simply doesn't want you to have. Plain and simple, this information is going to give you a competitive edge.
SiteRank, An SEO Dream Feature.
SiteRank is a platform exclusive to Jaaxy that is going to allow you to monitor and track ANY rankings in Google, Yahoo, or Bing for ANY website!
You are going to be able to trace fluctuations to and you will be automatically notified upon achieving ranking metrics in Google, Yahoo or Bing. It is a true SEO dream tool and is an essential for affiliate/internet marketers, blog owners, local marketers, and merchants.
"To Learn More About Jaxxy, And Try It Out For Free, CLICK HERE"
Well I hpoe this helps you really see just how important keyword research is , if you really try and focus on a good set of keywords, you should start seeing your websites getting ranked in the search engines in no time.
To your success on your online business journey, Bob
feel free to comment below.
To Get Access To Our Extensive Training On Setting Up And Growing Your Very Own Online Business Empire, CLICK HERE