How To Wright A Good Article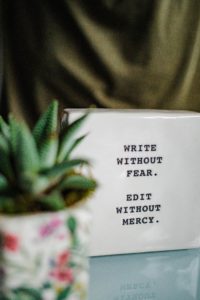 Article marketing is one of the most popular methods used today to generate a very large amount of traffic to a business website,  I will try and give a better understanding so you will know exactly what you need to start writing some great articles and generate loads of traffic to your online business.
What exactly is an article ?
Article: A relatively short, informative piece of writing that conveys an idea or concept in a useful, interesting and/or entertaining manner.
Now, take a good look at that definition. There are several key words to help you determine what an article is. The word "informative" is perhaps the most important. Good articles let the reader walk away (or click away, as the case may be) knowing something they didn't know before. People read articles expecting to either learn something or be entertained—preferably both.
What about the term "relatively short"? Articles can vary in length, from a few paragraphs to several pages. The length of an article should depend on the information you're trying to convey.
The last part of the definition is to help you understand what an article isn't. This is a crucial concept for anyone using articles to increase website traffic and sales, and it's one many webmasters fail to grasp: articles are not advertisements.
No one wants to read a three-page ego-tripp about how great your product or book is, or why dozens of people in your hometown are raving about you. These types of "articles" will not be read, and can actually decrease your website traffic when word starts spreading that your site is nothing but a bunch of advertising hype. Your articles should not look like a sales page.
Though your ultimate goal in generating articles for your website is to increase sales, using articles to spell out your goal in plain English (buy my stuff!) is a good way to make sure you never reach it.  By providing people with quality articles at no cost to them, you will reach a far greater audience—and convert more visitors to buyers.
 —-> Access To, Done For You Articles For Your Online Business<—
Articles, Content, Sales-
Articles are content. They are the meat of your website; providing value to both visitors and search engines.
Once your website has content, you're on the road to visibility. By offering your visitors something of value, you not only increase the chance that they'll come back, but also that they will tell friends about your site. Also, search engines give more weight to websites with content as well as those that are frequently updated.
There are millions of websites out there in cyberspace. You need visibility to get visitors. And the more visitors you have, the more sales you'll make.
Before you start loading up your website with articles and sit back to watch the money roll in, you should understand that there are right ways and wrong ways to generate and use website content.
Components Of An Article-
Now that you've decided to use articles to promote your website and earn more money online, you should learn what a great article looks like. Internet articles generally have three parts:

• Title and/or subtitle • Body text • Author's byline, credentials, and links
Each part of an article has a different purpose, and all three are equally important. In this chapter we'll explore what makes a killer article that is enjoyable, informative, and attracts a reader's interest.
Articles aren't ads: Being informative and entertaining
As previously mentioned, the goal of an article is not to sell a product, but to give away useful information. The body text of an article should not be a commercial for what you're trying to sell.
An article's true purpose is not to sell product; rather, it is to sell your website and position you as either an expert or a person to be trusted (preferably both). No matter what your internet business is, you are in a crowded field. There are dozens, even hundreds, of other websites offering products or services similar to yours. Providing knowledge in the form of articles helps people realize that you know what you're talking about, and gives them good reasons to buy from you rather than your competitors. Remember: an article is not an advertisement.
With this in mind, you may now be wondering exactly what it is you should be writing articles about.
Here's the good news: articles are flexible. You can write an article on just about any topic you have knowledge of, as long as you can relate it in some way to your website and your products or services.
Following are just a few examples of the many forms an article can take.

• How-to: Perhaps the most popular type of article is one that explains how to do something, get something, use something or find something. For example, if you're running an Internet business you could probably write an article giving people advice on how to start a small business from home. Think about your area of specialty and list some things you can do that most people might not know, but would like to learn. • Opinion: Whatever industry or type of business you work in, there are always breaking developments, new products, or business advances. You can write an article focusing on an emerging aspect of your business, and offer your opinion on how it will affect the industry. • Personal story/inspirational essay: Nearly every business owner and Internet marketer has a compelling reason they went into business for themselves. Consider writing an article or series of articles about why you chose the path you did. You can make it humorous, or inspirational, or both. Human interest stories are a popular article format.
If you're selling a book, e-book or ecourse, you're in luck: you have articles built in to your product. You can offer your website visitors a free sample chapter, or write a condensed article based on one of the ideas in your book. Book excerpts and condensations also make great articles to post elsewhere around the Internet, and if you use HTML or PDF format to post an excerpt it can easily be passed around via e-mail. • Top ten lists. Many engaging articles are centered around a list concept. You don't have to use the number ten; any number will do. Think "The Seven Habits of Highly Successful People" or "The Five People You Meet in Heaven." These are books, but the concept for articles is the same. Example: if your website is geared for businesspeople, you might write an article about the six features you need in a good PDA or SmartPhone.
You can generate articles in one or more of these formats that will get people interested in finding out what else you have to say. Remember to stay away from making your articles sound like advertisements. People read articles to be entertained, get ideas, or learn something they didn't know before.
How To Come Up With Article Ideas-
Coming up with interesting ideas for articles is a challenge in itself. The more ideas you formulate, the better your chances at having a continual stream of fresh content for your website and general distribution on the Internet. Where can you find these elusive ideas?
There are several methods you can use to brainstorm article ideas that will be of interest to your customers, potential customers and website visitors. Following are a few to get you started.
Chat rooms and message boards.
With billions of Internet users online, you are bound to be able to find chat rooms and message boards that relate to your topic. These people are your potential customers. Spend some time visiting chat rooms and reading through message board posts to find out what they're talking about, what concerns they have, and what kind of information they are most interested in. Checking out chat rooms and message boards serves a double purpose: it can help you generate article ideas, and give you some leads on where to post your articles after you've written them.

Television,  and online news. Stay current with the most recent topics and trends in your industry by watching news broadcasts, skimming newspapers or browsing the latest online news feeds. If you notice anything relating to your topic or business that seems to be drawing a lot of attention, write a few articles about it. Timely articles are more likely to be spread fast across the Internet, and by taking advantage of current events in your articles, you can increase your visibility.
You may come up with quite a few ideas for articles on subjects you are not familiar with. If a topic would make a great article, but you don't know much about the subject area, relax: everything you need to find out more is right at your fingertips.
Internet research is a great way to educate yourself and gather enough information for a compelling and factual article. The most obvious way to do this is using a search engine like Google or Yahoo.
Lets Start Writing-
Your article needs a beginning (introduction), middle (body), and end (conclusion). Without an introduction, readers can get confused and may stop reading if they're not sure what you're talking about. Conclusions are important because they sum up and reinforce the main points of your article.
Writing for the Internet is different than writing for anything else. Online markets are highly competitive, and it's easy for visitors to click away from your website if you don't hold their attention.
                                               —-> Access To, Done For You Articles For Your Online Business<—

Here's how to do it:
• Use short sentences and short paragraphs. Big blocks of text on a screen are difficult to read, and the typical Internet surfer's eyes will glaze over when confronted with a page of solid text. Don't indent, and skip a line between each paragraph. Include the occasional one-sentence paragraph to attract more attention. • Keep the language level conversational. Internet users aren't impressed with ten-cent words; if they have to stop and look for a dictionary, they'll probably just try another website. You aren't insulting anyone's intelligence by lowering the vocabulary level. You are making it easier for people to digest the information you're offering them. • Create a sense of interaction by using the word "you" in your articles, as though you're talking directly to the reader. For example, instead of "A termite infestation can weaken the structure of a house and cause serious damage," you would say: "If your house becomes infested with termites, you could be looking at serious and costly structural damage." • Use bulleted lists (like this one) to further break up the text on the page and provide fact-filled summaries that draw the eye.
• Images can spice up an article as well, but go easy on them. Slow-loading pages (which most often happens on graphics-heavy sites) are still one of the biggest reasons Internet users look for cleaner pastures.
Finally, keep in mind that grammar and spelling does count when writing articles for the web. Do not: use "chat speak," refuse to capitalize anything (or, conversely, capitalize everything), skip the punctuation, or otherwise generate sloppy prose. You are trying to position yourself as an expert, after all!
Running a spell check on your article before you post it is a great idea, but spell checks don't catch every mistake. Reading the article aloud can help you spot inconsistencies or flaws. You could also ask a friend or associate to read it over for you—a fresh pair of eyes can find mistakes yours can't.
How Long Should Your Articles Be-
How long should your articles be? The answer is: "As long as they need to be— and no longer."
Internet articles generally range from about 200 words (three or four short paragraphs) to about 1,500 words (about six pages). Much longer than that, and you're entering e-book territory. The length of the article usually depends on the topic being discussed.
400 to 800 words is a good general target for most articles. For those you want to post in places other than your personal website, you'll want to keep them on the shorter end of the scale. It is much easier for another webmaster to post a 400word article that can be put on one page than one that must be broken up and given two or three pages of its own.
Article Titles-
There are several ways to generate article titles that stand out from the crowd and get read. Here are a few examples:
• Use numbers, such as "Five Steps to True Happiness" or "Three Good Reasons to Choose Fixed Insurance Over Variable." You don't have to limit number titles to list-style articles. Nearly any article can be broken up into a number of steps or reasons. • Create a play on words using a popular phrase. For example, an article about how to wash the outside of your second-floor windows might be titled "Don't Let Window Washing be a Pane in Your Neck." • Make your title a question: "Can You Really Make Money Online?" • Compare something to something else: "Why Apples are Just Like Oranges." • Fill in the blank: "How To (Blank)," "From (Blank) to (Blank)," or "Everything You Always Wanted to Know About (Blank)."
Another good way to get ideas for titles is to pay attention to newspapers, magazines, and popular websites. You can keep a file of headlines that catch your attention and use them as a basis for your article titles. The more you practice coming up with attention-grabbing titles, the easier it will be.
Links Within Your Articles-
Including links to other articles or resources relating to your topic is a good way to provide your visitors with more valuable information. However, you should be sure to link to other websites that complement, rather than compete with, yours. It's counterproductive to direct visitors to websites offering the same information as you.
Links also carry some weight with search engines. There are four basic types of links: inbound, outbound, reciprocal, and on-site. Inbound links are links on other websites that point to yours. Outbound links are the opposite: links from your website leading to another website. When you exchange websites with another webmaster (offer to place their link on your site if they will do the same for you),this creates a reciprocal link. Finally, links that lead to other pages of your website are called on-site links.
Of these four, inbound links have the greatest influence with search engines. If there are many websites linking to yours with no return links appearing on your site, search engines assume your website contains information people are interested in. This is part of what makes article marketing so effective: when you allow other websites to use your articles, you create lots of inbound links to your website and boost your online visibility.
Outbound and reciprocal links influence search engines to some degree, but not much. You should limit the number of outbound and reciprocal links used in your articles and concentrate on outbound links instead.
Once you have built up a good number of archived articles on your website, you can start including on-site links within the text of your articles to refer visitors to similar information. On-site links help keep visitors on your website longer and increase your chances of converting them to customers.
Ok its time to really wrap this one up, so I hope I could help you get an idea of how to get started wrighting some good article content for your online business, If you are interested in learning how you can get access to some great high quality done for you content for your online business I will leave a link below.
To your great success on your online business journey, Bob@Lurnprofit
Please leave any questions and comments below.
——>Click Here To Get Access To High Quality Done For You Content For Your Online Business<—-
—>To Learn More About Internet Marketing, And Join A Great Group Of Like Minded People Who Will Guide You In Setting Up Your Online Business Empire, Click Here<—-